Tags enable you to group tests together into a logical unit, and Reflect supports scheduled executions of the tests associated with a tag. Reflect supports executions every hour, once per day, on specific days each week, or on specific dates in the month.
Configuration
To configure the schedule for a tag, click the "Configure Tag & Schedule" link underneath the tag name in the Test List view.

This opens a modal where you can select the specific times that the tag's tests will execute. Tags are not required to specify a schedule.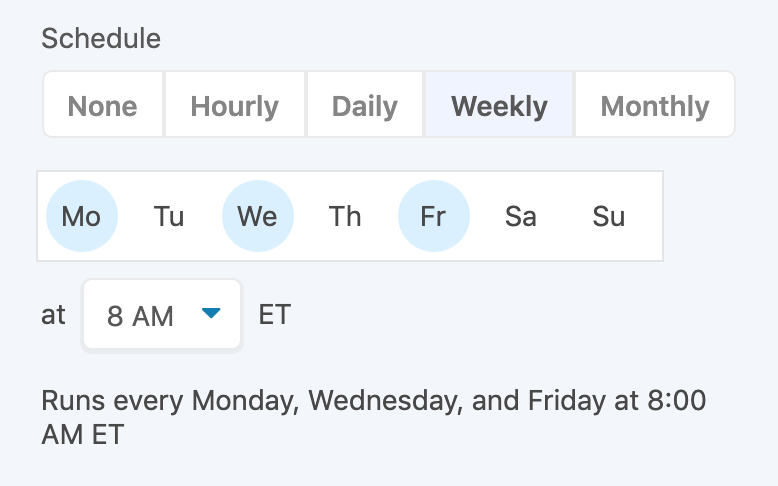 Note:
The tests associated with the tag execute sequentially, in chronological order based on the test's creation date.