With the ubiquity of web technologies, and with so much of our day-to-day work going digital, it's more essential than ever to provide software teams with better tools to ship software faster and with higher quality. When we talk to CTOs, we hear time and again that the barrier to adopting end-to-end test automation is the time it takes to build and maintain a test suite. Large companies have the resources to dedicate developers full-time to test automation, but for a lot of other software organizations, it's a non-starter.
Selenium, the de-facto choice for end-to-end testing today, was originally released in 2006. In the ensuing 15 years, the web browser has evolved to become the OS of the Internet, a cross-platform application layer that powers not just all of our web applications, but also many of the desktop applications (via platforms like Electron and Chrome OS) and mobile apps (via tools like React Native) that we use every day. But with all of the innovations (and added complexities) in web development over those 15 years, the approach software teams take to build and maintain end-to-end tests hasn't changed that much. Software teams still write code to represent user actions, and face difficulties with complexities in replicating complex user actions. They also continue to be frustrated by flaky tests, slow execution times, and limited visibility into errors when problems occur. We think a new approach is needed to address the challenges that many software teams face with test automation.
"The transition from traditional waterfall-development cycles to agile techniques requires more-frequent testing by developers. The upside is that this "shift left" approach allows for earlier detection of defects - improving overall quality and maximizing delivery velocity. But manual testing is problematic for many reasons. We believe Reflect's novel approach to this problem provides the ease of manual testing with the speed of execution of an automated approach, and we're very excited to back the team."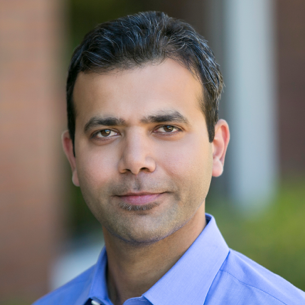 Dharmesh Thakker /
General Partner, Battery Ventures
With Reflect, our goal is simple: to be the best way to create end-to-end tests for web applications. We do it by providing the fastest workflow for creating tests, and by making these tests painless to maintain. To create a test in Reflect, we spin up an instrumented browser session in our cloud and screen share that with you within our web application. This approach lets us completely control the test environment, which means we can detect and accurately record the myriad of different actions you might take when testing your site; even complex actions like drag-and-drops, file uploads, and visual tests are captured intuitively without requiring additional configuration. Each test executed in Reflect gets an HD video showing you exactly what happened during the run, which is synced up to the English-language test steps that we generated automatically when you recorded your actions. We also provide key diagnostic information like network logs and Javascript logs to not only help developers reproduce a bug, but also to pinpoint the root cause.
Over the past year, over ten thousand tests were created in our platform, and over half a million tests executed. We've seen development teams standardize on Reflect, a no-code product, as their end-to-end testing platform. We've seen QA testers automate significant portions of their regression testing without having any development experience or previous experience with automation tools. But we've also seen Customer Success teams, Project Managers, PMs, and even CEOs build out comprehensive test suites where previously all end-to-end testing was done manually. We feel privileged to be building a platform that supports our customer's goals of faster development velocity and shipping higher quality code, and we're just getting started.
"QA teams have better things to do than write and rewrite Selenium tests all day. Reflect automates test generation so devs can spend their valuable time on the things that matter most."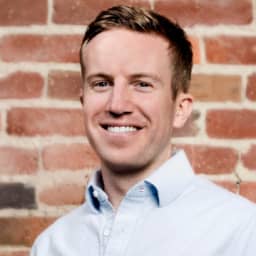 Brian Murray /
Managing Director, Craft Ventures
Today, we're announcing our $1.8 million seed fundraising round from investors including Battery Ventures, Craft Ventures, Soma Capital, and YCombinator. With this funding we're excited to accelerate our efforts in building a no-code testing platform that's loved by devs and non-devs alike.