Tags are a lightweight way to group a set of tests together.
The Test List view on the Reflect application homepage shows you the pass/fail/running status for the tests associated with each of your tags. All accounts have at least one tag, the "All Tests" tag, which cannot be removed or renamed. You can create a new tag by clicking the "Add New Tag" link at the bottom of the tags list.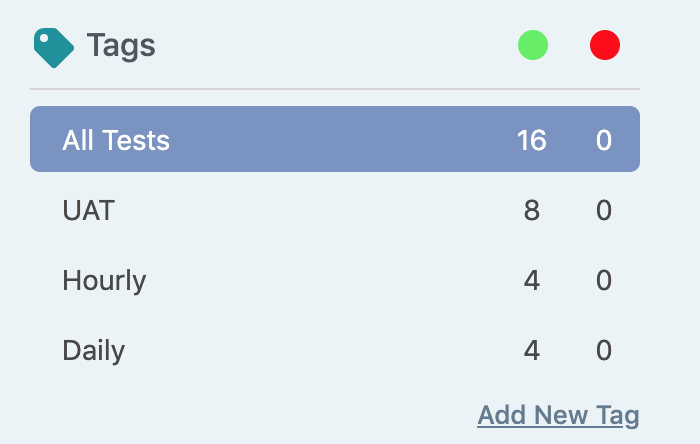 Tags can have an optional schedule, which defines specific times of the day, week or month that the tests associated with the tag should be executed. Additionally, you can manually trigger a scheduled execution of a tag's tests by clicking the Run All link at the top of the Test List view. The tests execute sequentially, in chronological order based on test creation date.

To rename a tag, click the pencil icon next to the tag name at the top of the Test List view. To delete a tag, click "Configure Tag & Schedule" and click "Delete Tag".
You can easily modify the tags associated with a test from the Test Detail page. You can add a new tag directly from this view as well.